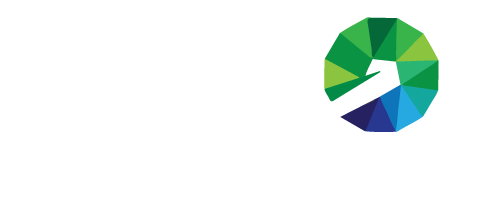 City of Canning & Multicultural Futures 2021
Start your entrepreneur journey
The YoungGems® program aims to bring entrepreneurship education to the larger community. Designed to be marketing-led, our program helps young talent dive deep into the 'why' of doing business and the problems they are trying to solve. In a safe and nurturing environment, our participants can tackle real-world problems and develop solutions with global relevancy.
This program is an intensive version of our full YoungGems® diploma. Across six weeks, our masterclasses take you through the start-up process, from ideation to commercialisation. To complement our masterclasses, mentoring sessions will bring you practical advice and support from experienced professionals and successful entrepreneurs. You will also enjoy access to our extensive network of influencers, partners, investors, and other stakeholders, many of whom are based in Australia and Asia.
We welcome both individuals and teams, of all skill and knowledge levels.
The YoungGems® Program is part of the Canning Business Mentoring Program in 2021 and is delivered in partnership with Multicultural Futures and the City of Canning.
Meet Grace -YoungGems® alumni 2020
Discipline. Drive. Purpose.
YoungGems® alumni Grace was inspired to join the program when she realised it was headed by award-winning serial entrepreneur, Gemma Manning. Gemma's resilience in the face of adversity was a major motivator, says Grace. "[I realised] it doesn't matter what gender you are, it's all about your discipline, your drive, your purpose." 
Her advice to anyone who is considering applying: "Do not be afraid to take the leap to invest in yourself. Go with an open mind, and put in the work!" 
YoungGems® 2021 will be delivered through a blended model of online classes with a Learning Management System and face to face learning. There will be a combination of workshops, classes, and content to engage with throughout each week. This includes facilitated learning and self-guided learning and activities. Participants will engage with online content and participate in facilitated learning and get personalised feedback by engaging with the face to face sessions and uploading their own videos, presentations and completing the program activities.
Participants will get an opportunity to practice and prepare a presentation and pitch in anticipation of the final pitch event
The YoungGems® 2021 Journey will take you through the entire start-up process and introduce the reality of real-world entrepreneurship. In the process, you will:
This cohort is open to applicants who reside in the City of Canning or who are Multicultural Futures candidates. In particular, if any (or all!) of the below statements describe you, we would love to hear from you:
Applications Open in early :
1st March 2021 – Close 30th April 2021
The program will commence in :
18th May 2021 – 23rd July 2021
All places are sponsored by the City of Canning and Multicultural Futures.
Each participant will be asked to submit a suitable photo and a short blurb about themselves and why they want to take the YoungGems® Journey and a media consent form to be signed and submitted with their applications for the purposes of marketing efforts.
Application is now closed.
Thank you for participating!