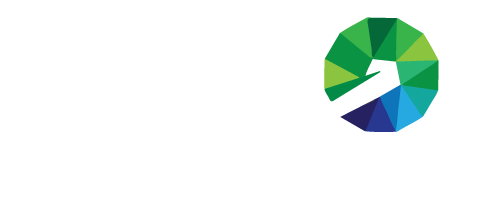 Start your entrepreneur journey
The YoungGems® program aims to bring entrepreneurship education to the larger community, especially those that don't often have the chance to access these skills. Our vision is to unearth talent in Australia and Singapore to build exciting new businesses with global relevancy. Rather than start with the technology and innovation in mind, we have designed our program to be marketing-led – an approach that is key to business success because it helps young talent understand the 'why' of doing business and the problem(s) they are trying to solve. We provide a safe and nurturing environment for all and assist with solving real-world problems and developing solutions with global relevancy.
This program is an intensive version of our full YoungGems® diploma and covers a range of the modules to take you through the start-up process and start thinking about commercialisation. We welcome all skill and knowledge levels and cater to both individuals and teams. Over the 6 weeks, you'll be taken through our series of masterclasses, be given mentoring sessions, experienced advice and support and have access to our large network of entrepreneurs and innovators from Australia to APAC.
This is part of the Canning Business Mentoring Program in 2021 and is delivered in partnership with Multicultural Futures and City of Canning.
YoungGems® 2021 will be delivered through a blended model of online classes with a Learning Management System and face to face learning. There will be 6 hours of workshops, classes, and content to engage with per week this includes facilitated learning and self-guided learning and activities Participants will engage with online content and participate in facilitated learning and get personalised feedback by engaging with the face to face sessions and uploading their own videos, presentations and completing the program activities.
Participants will get an opportunity to practice and prepare a presentation and pitch in anticipation of the final pitch event
This is designed to take you through the entire start-up journey and expose you to the idea of real-world entrepreneurship. We start by exploring your identity as an entrepreneur and uncovering your own story, passion and purpose. From there, we show you how that drives a brand strategy and marketing plan that truly connects you to customers. We'll also show you the nitty-gritty of setting up, including resourcing, financing, developing your team, choosing the right partners and setting up the right structure for you. Finally, we'll get you pitch-ready for any situation with our own tried and tested pitching philosophy.
This program is appropriate for anyone who has a well-formed business idea that is new and innovative that aims to solve a real-world problem and is looking to better understand how to launch and pitch their business idea, whilst developing new skills. This cohort is open to applicants who reside in the City of Canning or who are Multicultural Futures candidates. In particular, the following individuals will find the course valuable:
Meet Grace -YoungGems® alumni 2020
Applications Open in early :
1st March 2021 – Close 23rd April 2021
The program will commence in :
18th May 2021 – 23rd July 2021
All places are sponsored by the City of Canning and Multicultural Futures.
Applicants will send either a video (limit 5 minute) or a written application clearly outlining their business idea and what real-world through the Gemstar website portal.
Gemstar will complete the initial review of all application with recommendations of the successful applications. The full list of applications will be sent through to the City of Canning and Multicultural Futures who will determine who they feel are the best candidates to extend a sponsored position.
Each participant will be asked to submit a suitable photo and a short blurb about themselves and why they want to take the YoungGems® Journey and a media consent form to be signed and submitted with their applications for the purposes of marketing efforts.